Circuit Clerk
Sevier County Circuit Clerk - Kathy Smith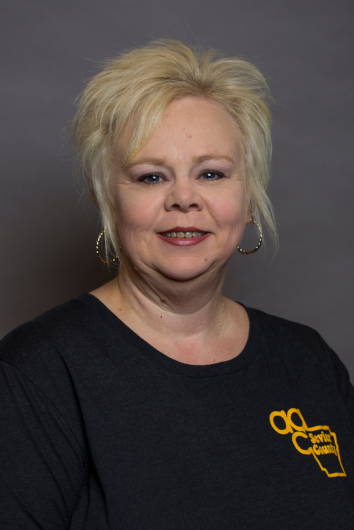 This email address is being protected from spambots. You need JavaScript enabled to view it.
Phone 870-584-3055
Fax: 870-642-8061
Office Hours: 8:00 AM - 4:30 PM Monday - Friday (Excluding Holidays)
Office Address:
115 North 3rd Street
De Queen, AR 71832
Staff:
Sonya Renfrow - Cheif Deputy Clerk
Abby Vallee - Deputy Clerk 
The Circuit Clerk is the Clerk of the Circuit and Juvenile Courts and acts as the Ex-Officio Recorder of Sevier County. The Circuit Clerk maintains records of all proceedings of Circuit Court, including felony criminal, domestic relations, civil, and juvenile. The Circuit Clerk issues summons, warrants, subpoenas, and writs authorized by the Circuit Court. The Circuit Clerk also maintains a record of all cases pending in the Circuit Court as well as a record of all past court cases and their dispositions. Our records go back as far as the 1830s.
As Ex-Officio Recorder, the Circuit Clerk is responsible for recording deeds, mortgages, liens, and many other orders and instruments which involve property or court cases in the county.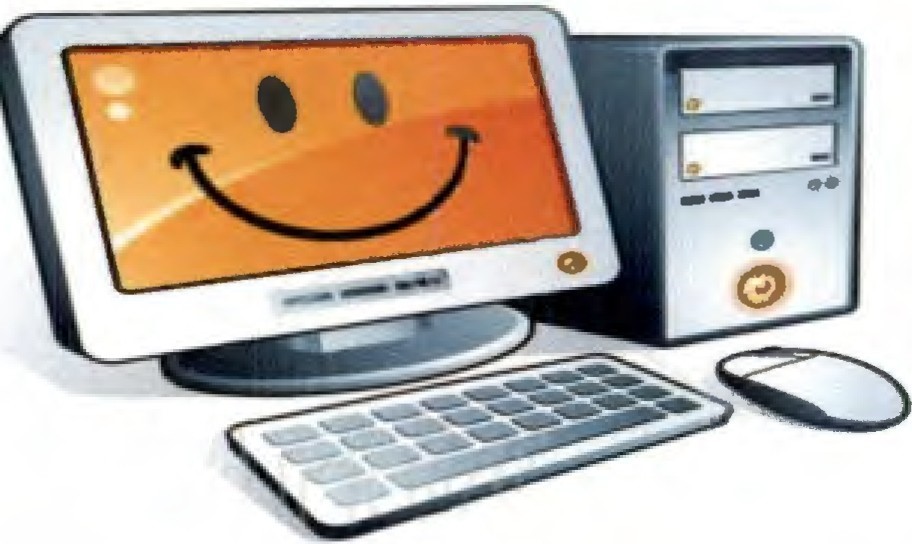 E-Filing and £-Recording Now Available!
E-filing or electronic filing is the submission of case filings to the Circuit Clerk's office by electronic means. It is beneficial to parties involved in the case due to quicker filing time and access to filings through caseinfo.arcourts.gov. E-filing will reduce paper usage and storage issues. Records are stored electronically as opposed to paper files. We began e-filing on March 4th, 2019, and now are a mandatory e-file court.
Arkansas Access to Justice offers a website: arlegalservices.org. Some forms and useful information can be found by accessing this website.
We are also able to process e-recordings. The process works much the same as e-filing. Registered users are able to submit and record documents, such as deeds, mortgages, and other documents for recording in Sevier County electronically. This allows for a quicker return on recording and also saves on paper usage.
The Circuit Clerk's office offers Property Fraud Alert to Sevier County property owners. This free program will monitor activities related to property owned by Sevier County citizens.
To sign up for this free service, go to: www.propertyfraudalert.com and click on "BEGIN HERE" to register. Complete the registration form and submit it. The service will notify you if a document is recorded with your name. You will be given the option to be notified by either "Email" or by "Phone".
We offer various avenues to research documents or cases. We have two public view stations in our vault or cases can be searched through the website referenced above with limited access to images. Land records can be searched through public stations or through land records. com using the Tapestry link at a pay-per-search method or through a subscription program called Laredo.
We are excited to offer these new services and maximize our use of electronic technology.  We will continue to have a high level of integrity to ensure the preservation and security of all Sevier County records.
Fees for filing or recording are as follow:
Court Cases New- $165.00
Non-Judicial- $ 140.00
Re-openings- $ 50.00 Summons/Subpoenas-  $2.50 Writs/Executions - $ 20.00 Writs of Garnishment- $20.00
Judgments/Lis Pendens- $15.00 First Page - $5.00 Each Additional
Recording Instruments: Deeds, Mortgages, Contracts, Power of Attorney, Bonds, Foreign Judgments, Tax liens, Etc. $15.00 First Page, $5.00 Each Additional page. Recording mortgage assignments, mortgage releases, and other instruments when multiple
instruments are listed in a single document, an additional fee of $15.00 per instrument listed not to exceed $300.00 shall be charged.
Requirements of the document: 1. Original Instrument and must comply with standardized form Act 757 of 2003. (This requires all documents to be filed on 8 W' X 11" paper and requires a 2 W' margin in the upper righthand corner of the first page for recording information, W' on the sides and bottom of all pages, and a 2 W' margin at the bottom of the last page. For more information, please see Act 757 of 2003).
Signature acknowledged in accordance with Section 16-47-207.
Return address for tax statement must be on the document (deeds).
Name and address of person who prepared
Must be legible and fees tendered before document is
All deeds must have the following affidavit signed: "I certify under penalty of false swearing that documentary stamps or a documentary symbol in the legally correct amount has been placed on this instrument."
If sending in by mail, please provide a self-addressed stamped envelope.
If the recorder waives the requirements of 14-15-402(b)(1J for good cause. an additional fee of $25. 00 will be assessed.
Copies- $.50 a page Certification-  $5.00 Authentication-   $5.00
Thank you for your time and patronage. We are always happy to try and help anyway we can.